Increase Zero Party Data with Guided Selling
Looking to take your data-driven marketing to the next level? In this article, we delve into a powerful strategy: increase zero party data with guided selling. As businesses strive to understand their customers better, zero party data has emerged as a goldmine of valuable information. Zero party data provides valuable customer insights for businesses. We will look into the definition of zero party data, practical examples and applications and how it relates to the guided selling strategy. Furthermore, we will explore the difference between zero party data, first party data and third party data. So, let's explore how guided selling can help you gather this precious data while enhancing your customer satisfaction.
What is the Definition of Zero Party Data?
Zero party data is a treasure trove of insights that customers willingly and proactively share with businesses. Unlike other types of data, such as first-party or third-party data, which might be inferred from behavior or collected without direct consent, zero party data is voluntarily provided by individuals. Zero party data includes preferences, interests, intentions, and personal information that customers knowingly share. It's like a direct conversation with your customers, where they tell you exactly what they're looking for.
Picture a situation where a customer browses an online store dedicated to sustainable transportation, particularly cargo bikes. As they navigate the website, they encounter a guided selling tool that delivers tailored suggestions, considering their specific requirements. This tool might inquire about their intended cargo bike usage, such as "Are you planning to transport kids, groceries, or other cargo?" or "Do you prefer an electric or traditional cargo bike?" The customer willingly provides this information, which falls under the category of zero party data. This data is incredibly valuable to the business because it offers direct insights into the customer's interests and needs, enabling the business to tailor their offerings to match those preferences. Moreover, these data insights can be automatically stored in a CRM to enhance personalization and lead nurturing.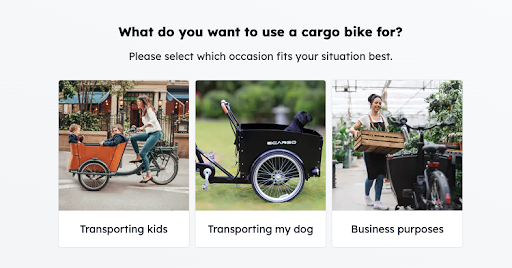 Businesses can gather zero party data through a variety of channels, including surveys, quizzes, interactive tools, and guided selling experiences. For instance, a skincare brand could offer a skincare quiz that helps customers determine their skin type and concerns. In return for participating in the quiz, customers share information about their skin goals and preferences. This data then empowers the brand to suggest personalized skincare routines and products. The authenticity and transparency of zero party data make it a powerful tool for businesses to improve their offerings and create more meaningful customer experiences.
What are Zero Party Data Examples?
In the following examples, businesses collect zero party data directly from customers to deliver personalized experiences, recommendations, and products. This not only enhances customer satisfaction but also enables businesses to make more data-driven decisions to meet customer needs and preferences accurately. Let's explore some examples of zero party data.
Electronics Industry
An electronics retailer uses a quiz to assist customers in choosing the right laptop. Customers provide information about their usage requirements, such as gaming, work, or entertainment. With this zero party data, the retailer can suggest laptops with the right specifications, ensuring that customers make informed decisions and find products that suit their needs.
Fashion Industry
A fashion brand utilizes a style quiz to help customers discover clothing items that match their personal style. Customers share details about their preferred colors, patterns, and clothing types. This zero party data enables the brand to curate personalized outfit recommendations, enhancing the shopping experience and fostering a stronger connection with customers.
Travel Industry
A travel agency offers a travel preferences survey to customers looking for vacation packages. Customers indicate their preferred destinations, activities, and travel companions. By gathering this zero party data, the agency can create tailor-made vacation packages that align with customers' desires, resulting in memorable and enjoyable trips.
Fitness Industry
A fitness app prompts users to set fitness goals and preferences during the onboarding process. Users provide information about their desired workout intensity, exercise preferences, and fitness objectives. This zero party data empowers the app to generate personalized workout plans and nutrition recommendations, helping users achieve their fitness goals more effectively.
Bedding Industry
A bedding company offers a guided selling tool on their website to help customers find the perfect mattress for their sleep preferences. Customers willingly share information about their sleep patterns, body type, and comfort preferences. This zero party data allows the company to recommend mattresses that align with each individual's specific needs, leading to higher customer satisfaction and more accurate product recommendations.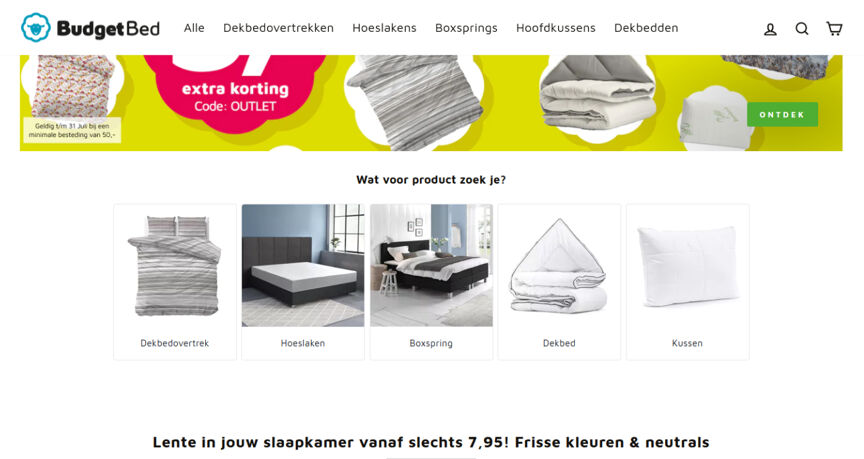 What are the Differences between Zero Party Data, First Party Data and Third Party Data?
Let's break down the differences between zero party data, first party data, and third party data.
Zero Party Data
Zero party data is information that individuals willingly and explicitly share with a business. This data is given by customers directly, often through surveys, quizzes, or preference settings. It includes personalized insights into customers' preferences, interests, and intentions. For instance, when a customer provides details about their dietary preferences in a food delivery app, it's zero party data. This type of data is highly valuable as it offers genuine and accurate insights into customer preferences, allowing businesses to create highly targeted and personalized experiences.
First Party Data
First party data is data that a company collects directly from its own interactions with customers. This data includes customer behaviors, transactions, website visits, and interactions with email campaigns. For instance, when an e-commerce store tracks a customer's browsing history on their website, it's first party data. This data is essential for businesses to understand customer behaviors and preferences, enabling them to tailor their marketing strategies and improve customer experiences.
Third Party Data
Third party data is data collected from external sources, often aggregated from multiple sources and then sold to businesses. This data can include demographic information, interests, and behaviors gathered from various platforms. For example, a business might purchase third party data to target ads to users who have shown an interest in a specific product category. However, third party data can be less accurate and relevant compared to zero and first party data, as it's not directly obtained from customer interactions.
In summary, zero party data is the most explicit and valuable, given directly by customers. First party data comes from a business's own interactions, and third party data is purchased from external sources. Utilizing zero and first party data can lead to more accurate targeting, better personalization, and enhanced customer experiences.
How do you collect Zero Party Data with Guided Selling?
Collecting zero party data through guided selling involves directly engaging customers in interactive experiences where they willingly share their preferences, needs, and intentions. This information is voluntarily provided, often in exchange for personalized recommendations or a more tailored shopping experience. Here are the steps to collect zero party data with guided selling.
Interactive Experiences: Create engaging interactions where customers willingly provide information in exchange for personalized recommendations or tailored experiences.
Relevant Questions: Ask questions that align with the customer's preferences, needs, and intentions, such as their usage habits, preferences, or budget.
Value Exchange: Offer value in return for data, such as personalized product suggestions, discounts, or exclusive content, making customers more willing to share information.
Connect guided selling to your CRM or data warehouse: by connecting Qonfi guided selling to your CRM, you can use the zero party data to enrich your customer data.
Tailored Recommendations: Use customer responses to offer accurate and relevant product or service recommendations, enhancing the overall customer experience.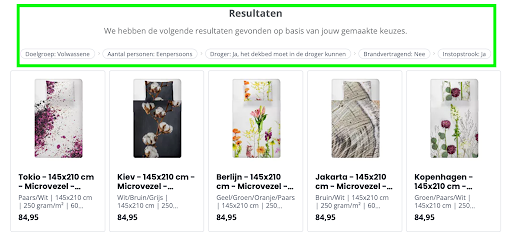 Data Utilization: Leverage collected data to refine marketing strategies, personalize communication, and offer products that align with customers' preferences.
Iterative Improvement: Continuously enhance the guided selling experience based on customer feedback and data insights to optimize data collection effectiveness.
By following these steps, you can effectively gather valuable zero party data through guided selling interactions, enriching customer profiles and enabling more personalized, relevant engagement strategies.
Ready to collect Zero Party Data?
If you're looking to take your guided selling strategy to new heights and drive growth for your business, Qonfi's Product Finder is the answer. Our platform is designed to enhance the online customer experience of your customers and boost conversions like never before. From tailored suggestions to real-time guidance, the tool ensures every customer finds the perfect fit for their needs. Incorporating zero party data through the product finder enhances customer engagement. This personalized approach builds trust, acquires insights, and optimizes experiences, boosting conversions and ensuring success in the digital age.
With guided selling, you're not just selling products; you're guiding your customers towards the best choices for their needs. This builds trust and boosts their confidence in making a purchase decision. As a result, you'll likely witness a noticeable uptick in your conversion rates. So, if you're looking to bolster your business's bottom line by boosting conversions, guided selling is a strategy well worth exploring.
Get started for free to help you establish stronger connections with your valued customers. Let Qonfi be your partner in success to boost your conversions!